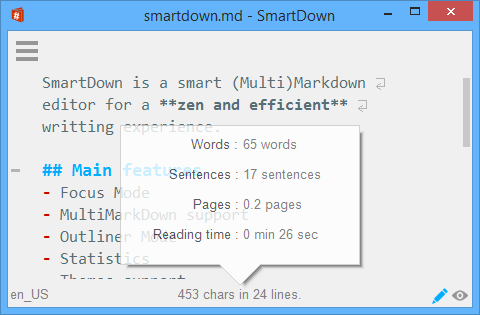 SmartDown, the Smart MarkDown editor for Windows
A native Windows Mardown editor made with love for a zen efficiency.
A nice place to express your creativity
With the focus mode and the fullscren presentation, discover a distraction free zen environment for enhancing your writting productivity. You can focus on your text, not on the tool.
For bloggers, student, writers…
Share and export to the most common formats for the web, the universities or the companies world.