Slideas + iA = iA Présenter et création de présentations
En 2017, j'ai commencé à développer une nouvelle application novatrice de création de présentations: Slideas En 2020, voulant aller encore beaucoup plus loin, j'ai décidé de rejoindre avec elle iA. Après deux ans de travail, Slideas est devenu iA Presenter
J'écris également sur la création efficiente de présentations sur https://www.ecrire-et-presenter.com/
Create easily your presentation in Markdown
We are developing
A new Markdown presentation editor
for mac. If markdown is your preferred language for creating document, then you should probably
have a look.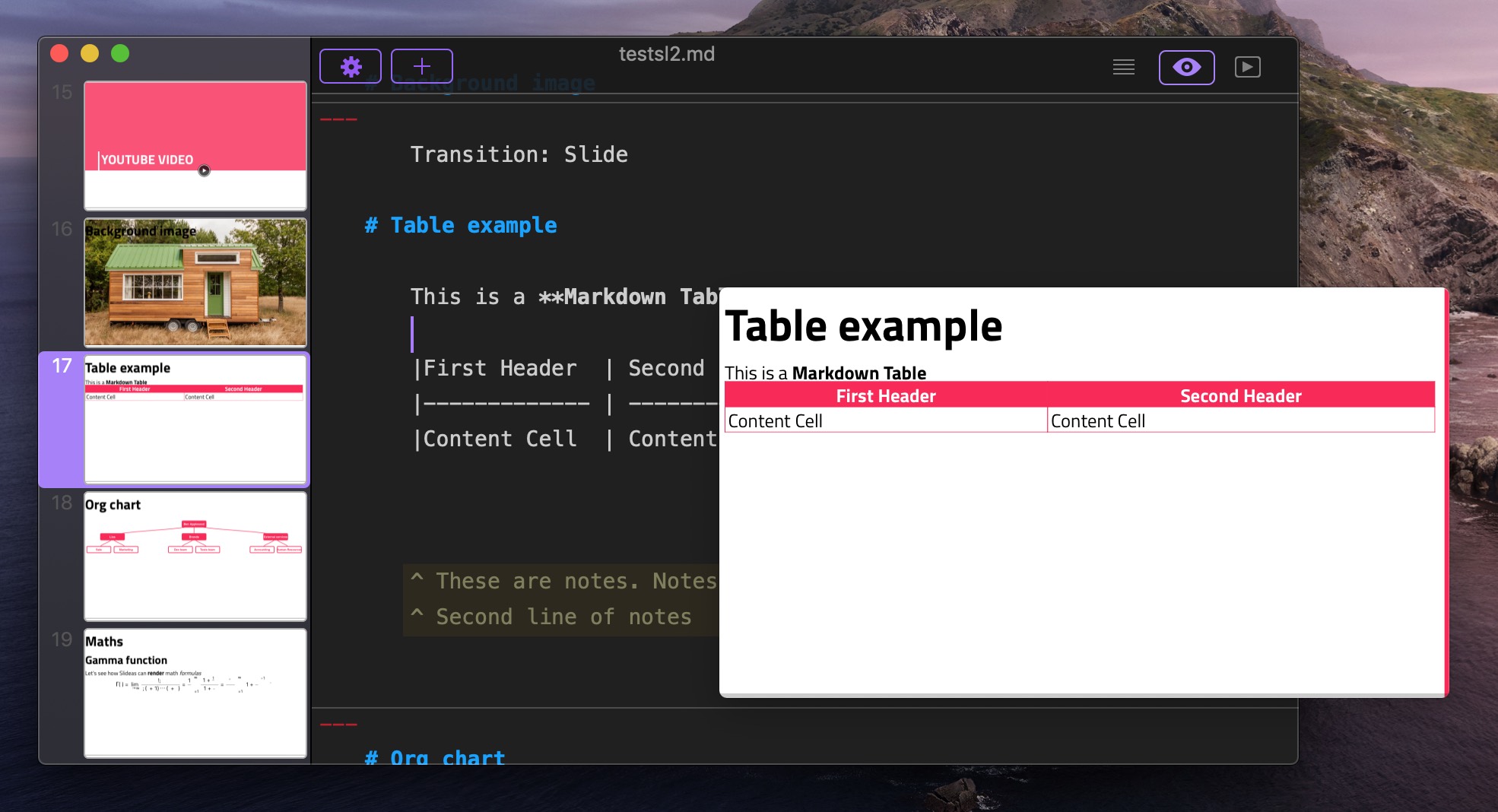 SmartDown + iA = iA Writer for Windows
I always wanted to make SmartDown the best markdown editor for Windows. Developing a good application, while dedicating enough time to make it popular, has proven difficult for a single person.
As a long time user of iA Writer for Mac, one of the reasons to develop my own app, was to bring a similar writing experience to Windows. In order to move forward, I decided to contact iA, and ask them if they would be interested in collaborating. We met one month later, and sketched out a plan.
Today, I am pleased to announce that I will help iA in developing iA Writer for Windows. The latest version of SmartDown remains available here. But the future happens within iA Writer. This is a new beginning, a huge step forward.
In terms of design and user experience, we have started from scratch. Because of the existing flexible code base, we were able to rebuild a much more powerful markdown editor in a timely fashion. Folding already is part iA Writer for Windows. Even more exciting things are coming with iA's plans for a Web version.
To get an early beta and support the development, you can help us by chiming in on the Kickstarter campaign. Later, when the brand new iA Writer for Windows comes out, we will be offering a discount to existing users of SmartDown.
Thank you all for your support and I wish you a good start into 2018.