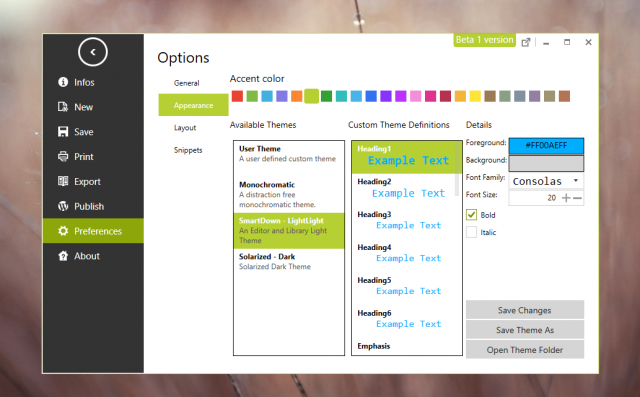 One of the biggest weakness of SmartDown 1 was the lack of configuration UI for customizing the appearance.
With the version II, I decided to provide a first class customization capabilities and also a decent interface to manage them.
Layout
You can choose how you want to see your text and having either a fixed width or fixed margins.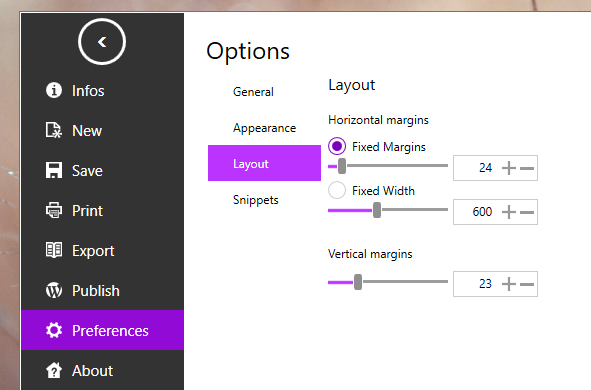 Accent color
In order to easily give "peps" to the interface without having to change the while them, you can select one of the predefined accent color and give to the editor a unique touch.
Themes

built-in accent colors
If you want to go further, the whole interface of SmartDown can be customized. SmartDown will be delivered with a set a predefined themes and you will be able to create your own, graphically, without event modifying a single line of code. Themes can them be exported and shared. You can change fonts, colors, text attributes and also colors of other part of the editor (library,…)